Discussion Starter
·
#1
·
2015 Dodge SRT Hellcat
DetailingBliss
May 1, 2015
Write-ups
This is the my second Hellcat I have the pleasure of detailing, I feel quite privileged to have be given the opportunity to take a brand new vehicle and make it look, well better then new. It's not an easy task by any means but I'm always up for the task.
The owner of this lovely vehicle came to me because he wanted his new pride and joy well protected, the protection of choice was C.Quartz Finest and with that on with the write up.
Vehicle was dropped off and I was very eager to get going so began with the washing of the vehicle: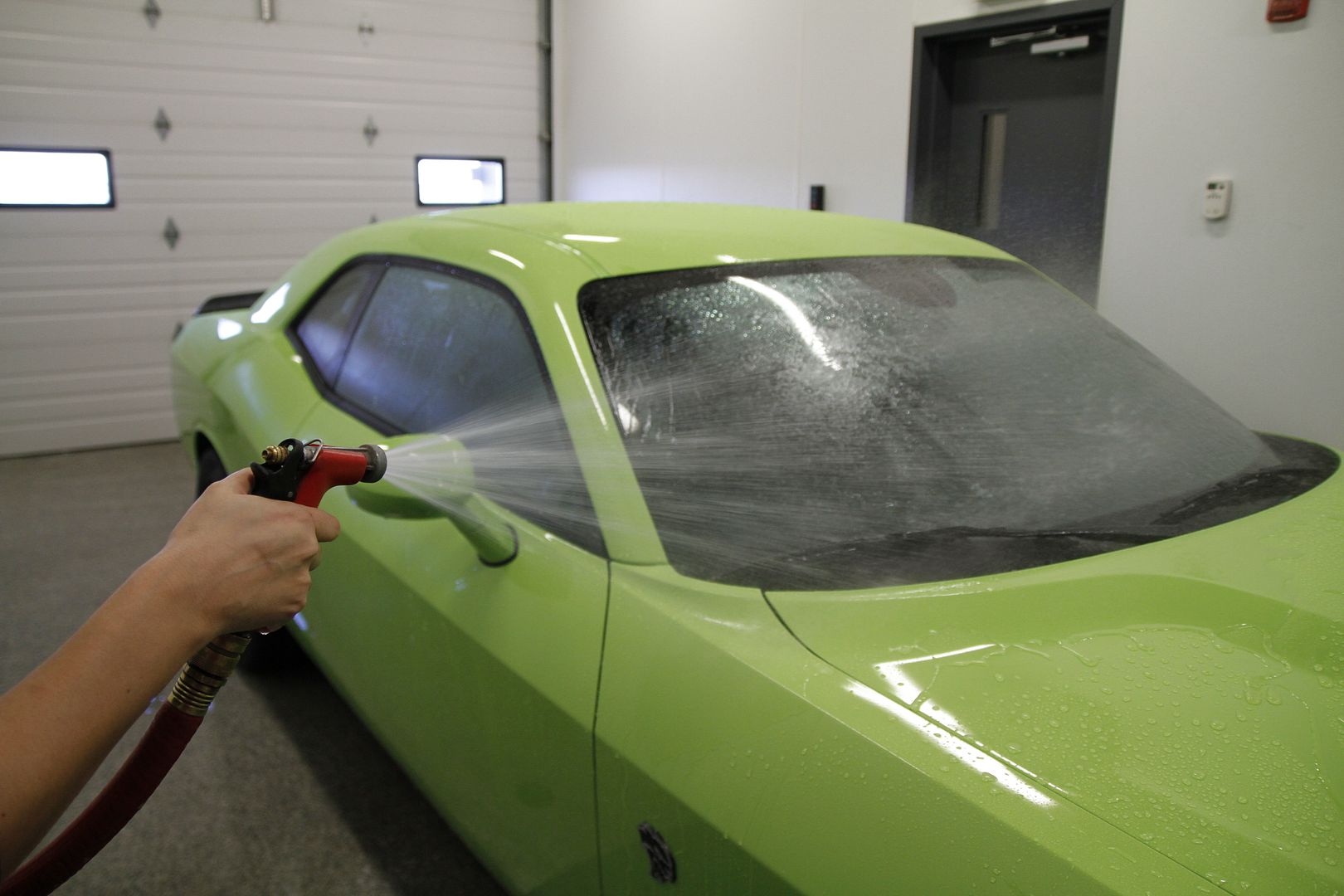 This time around I began a bit differently and when I say different is because I began by washing the entire vehicle and leaving the wheels for last. Vehicle was washed with the two bucket method an donce I was done it was time to begin the decontamination process. First up is Iron X, for those that don't know Iron X is a great tool to remove all iron contaminants on the vehicle. You simply spray it on, like so: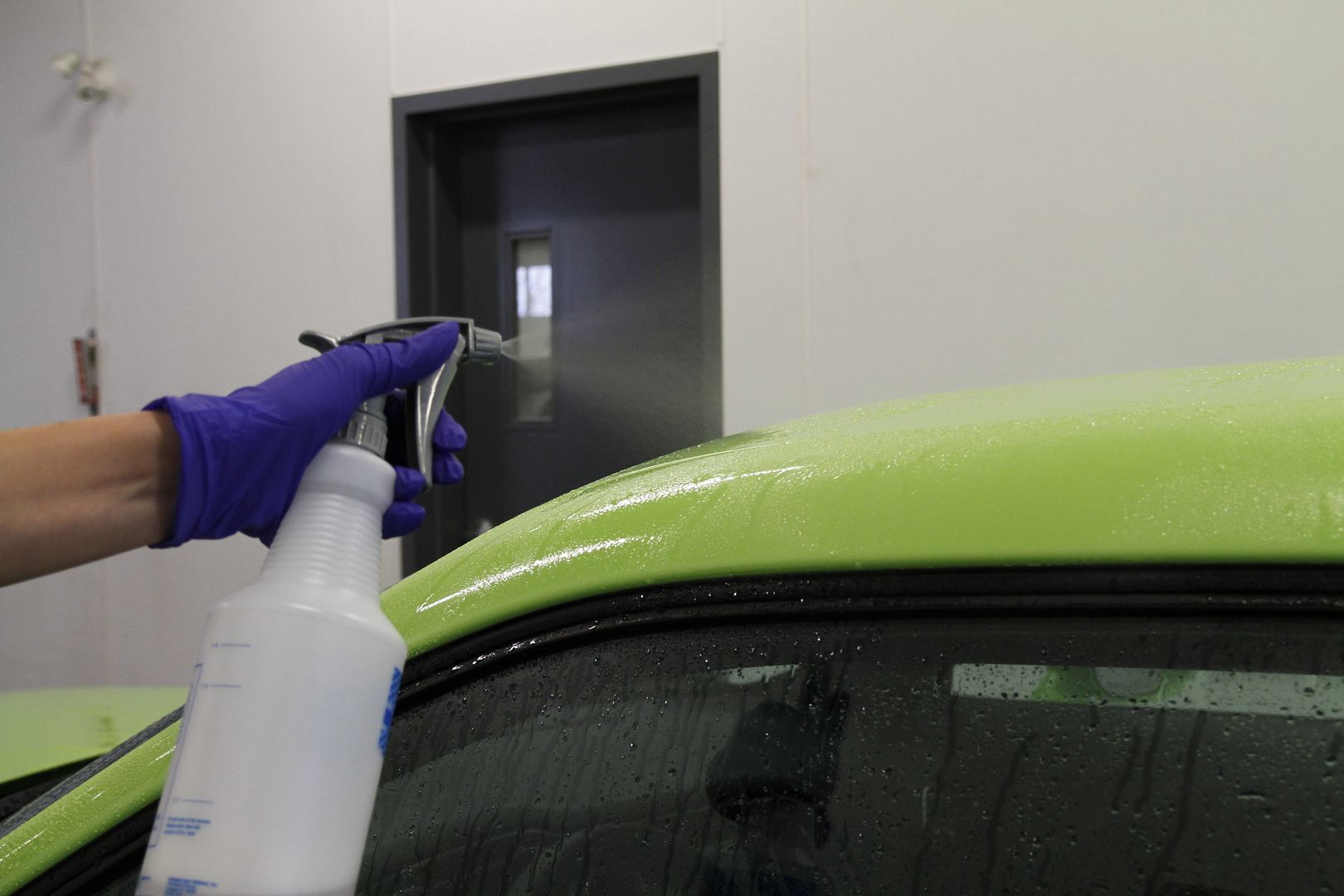 And almost instantly you begin to see these little spots start to appear and begin to slide off the paint like so: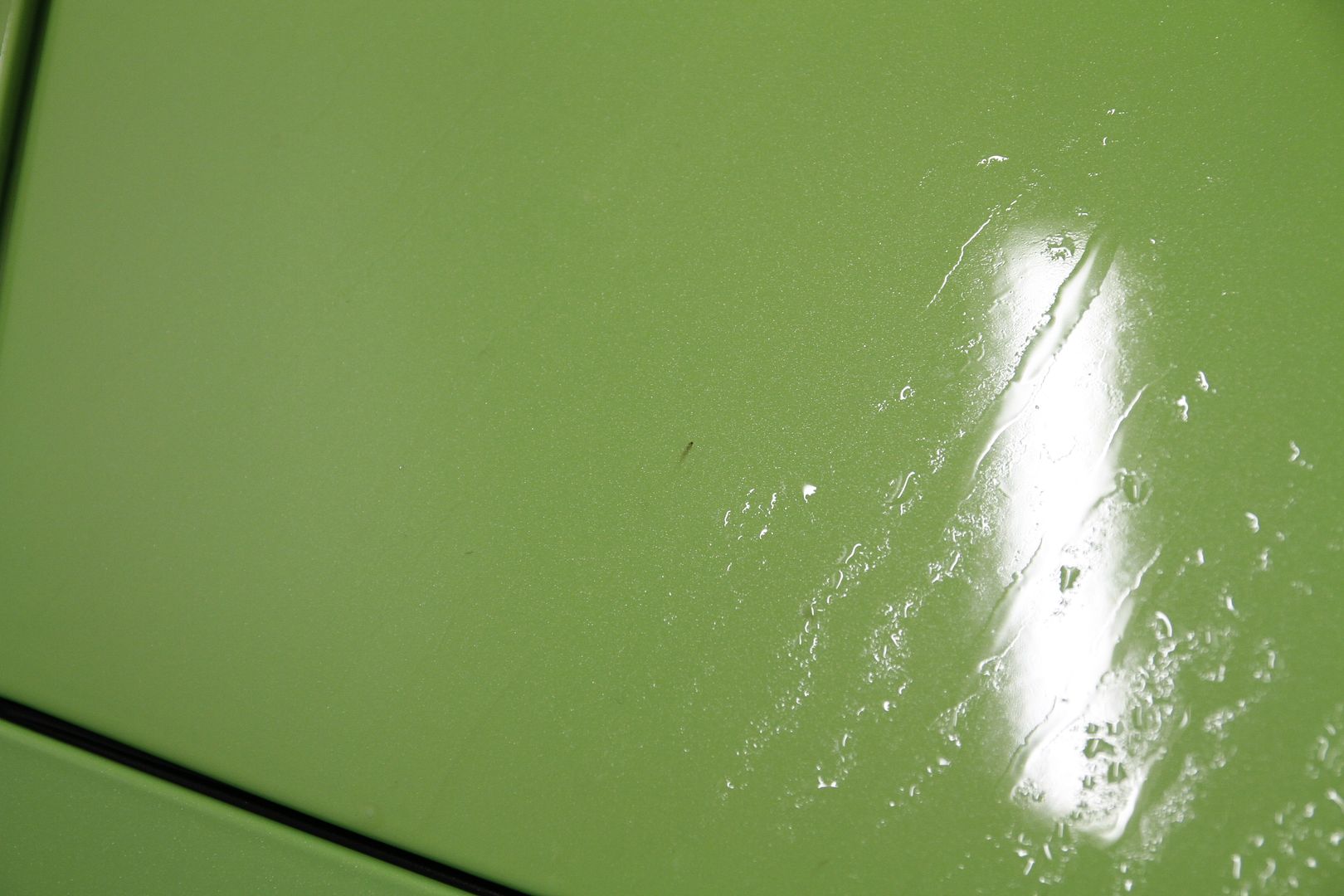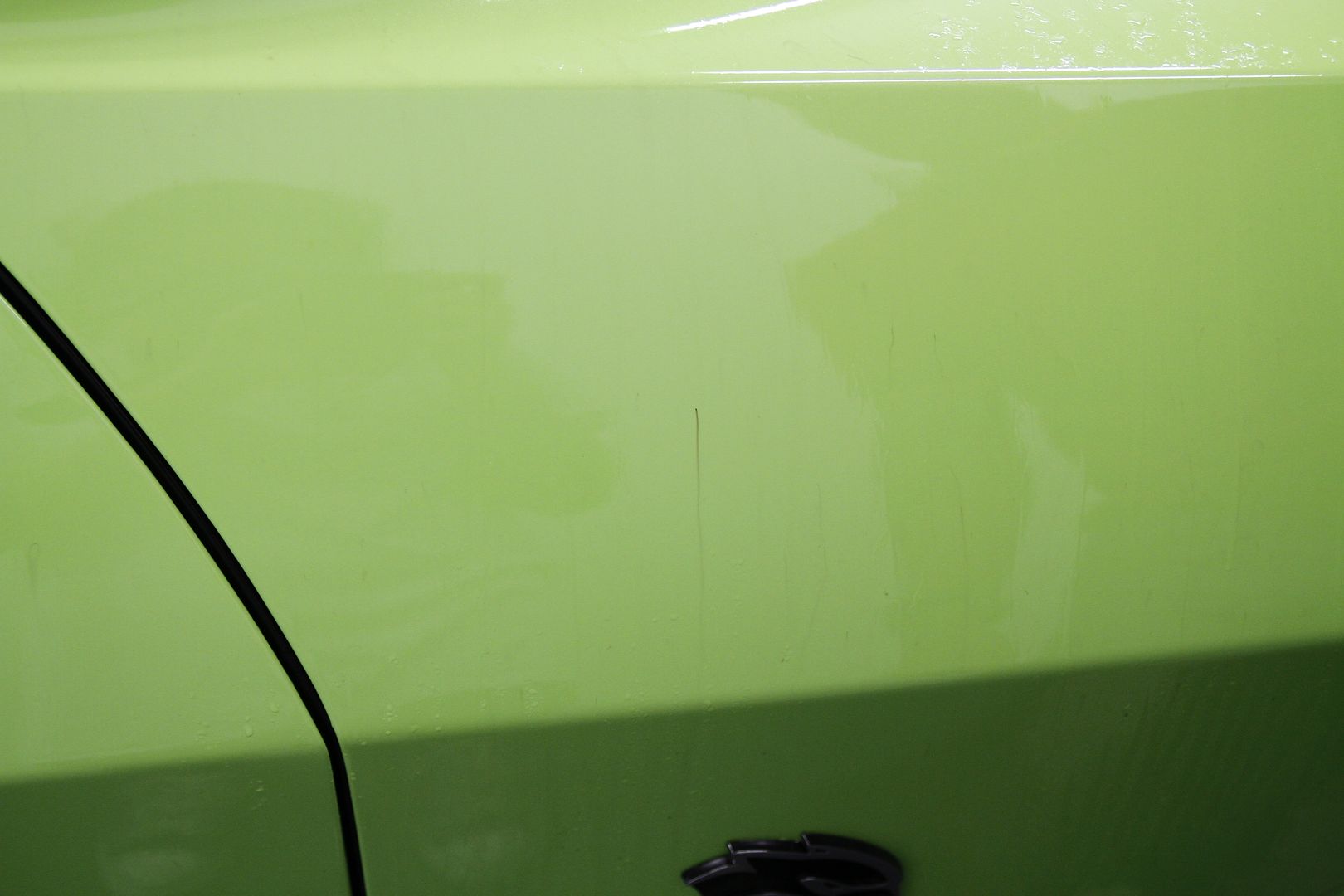 Don boy, you'll be looking sharp in a bit. That's what came to mind as I saw this picture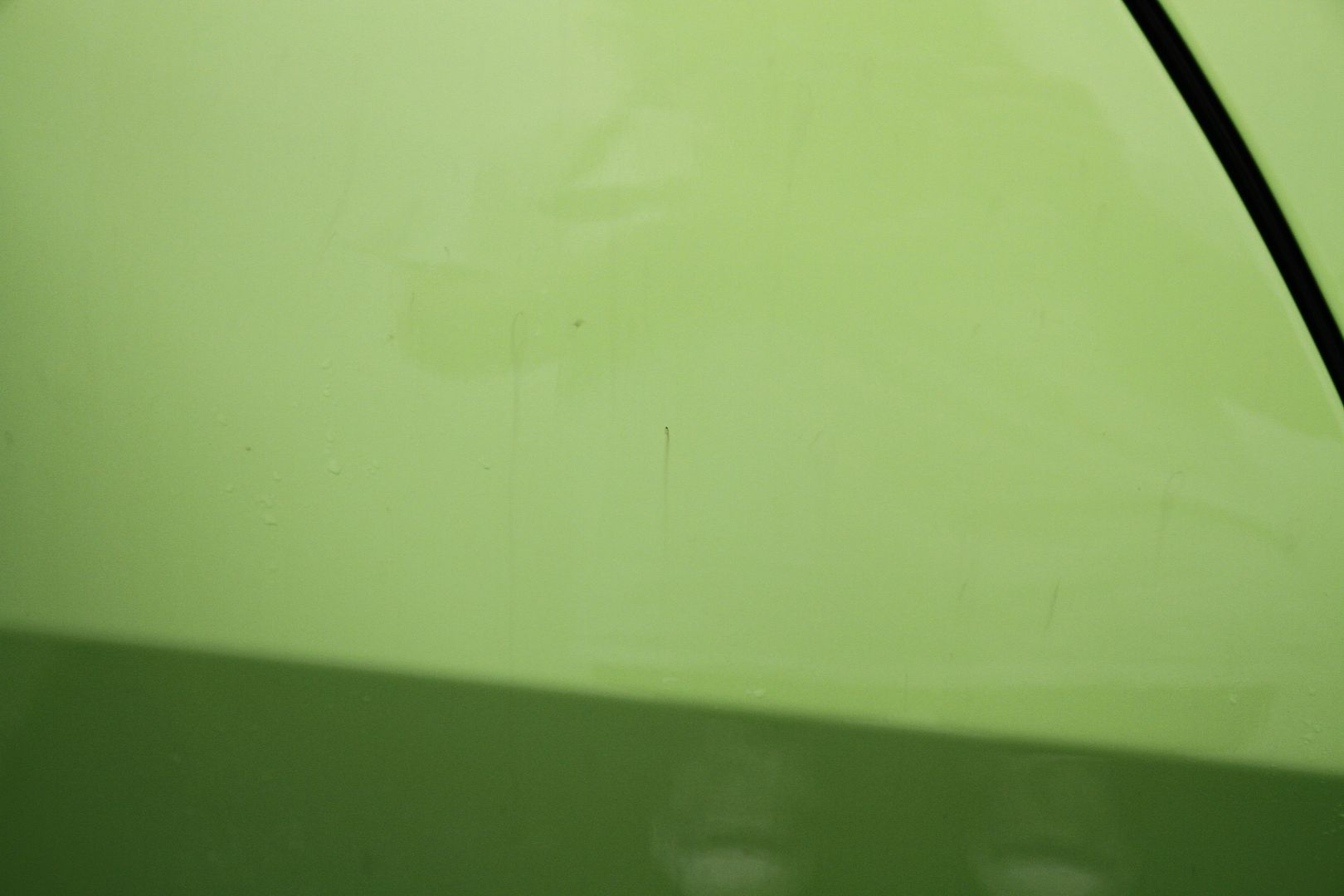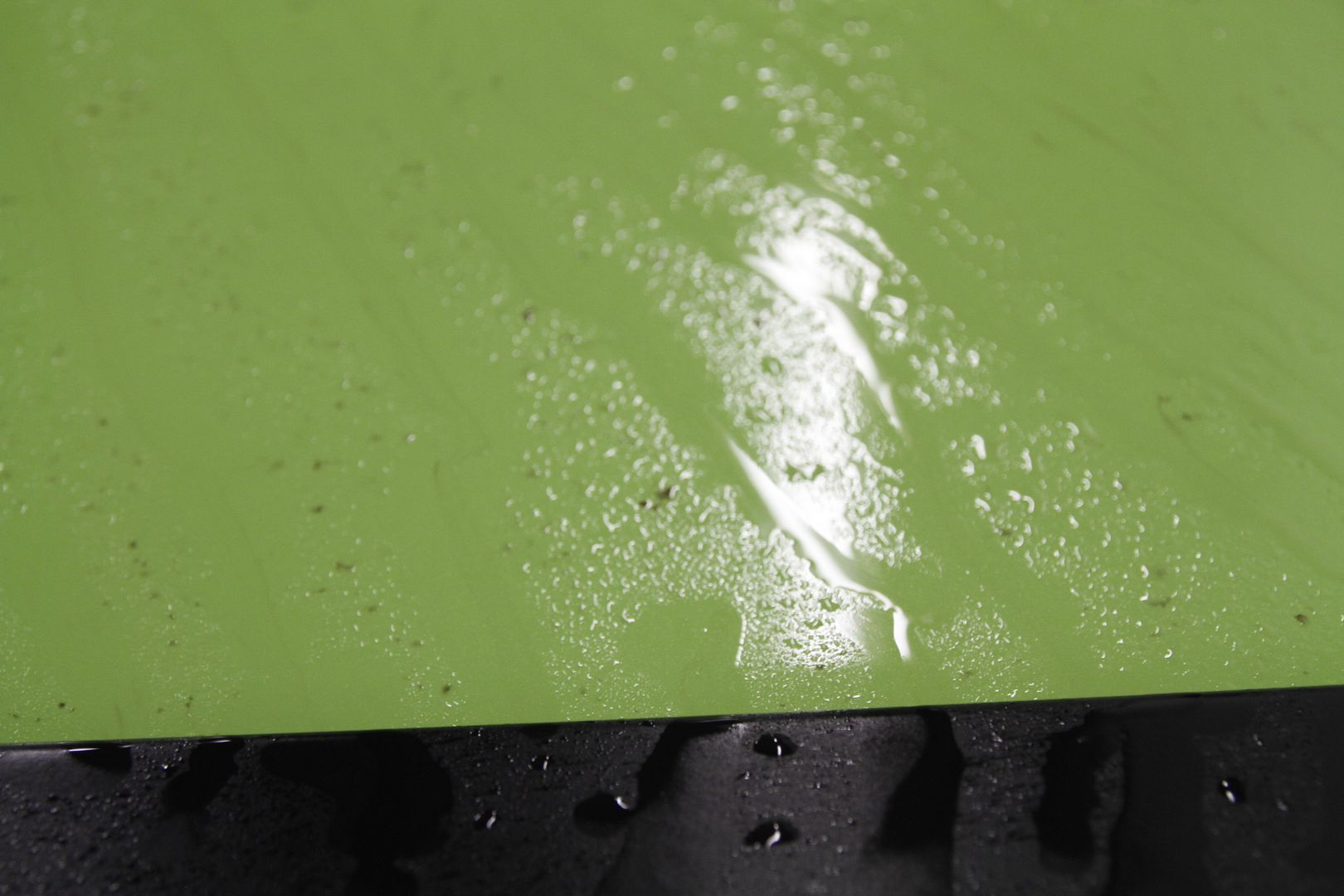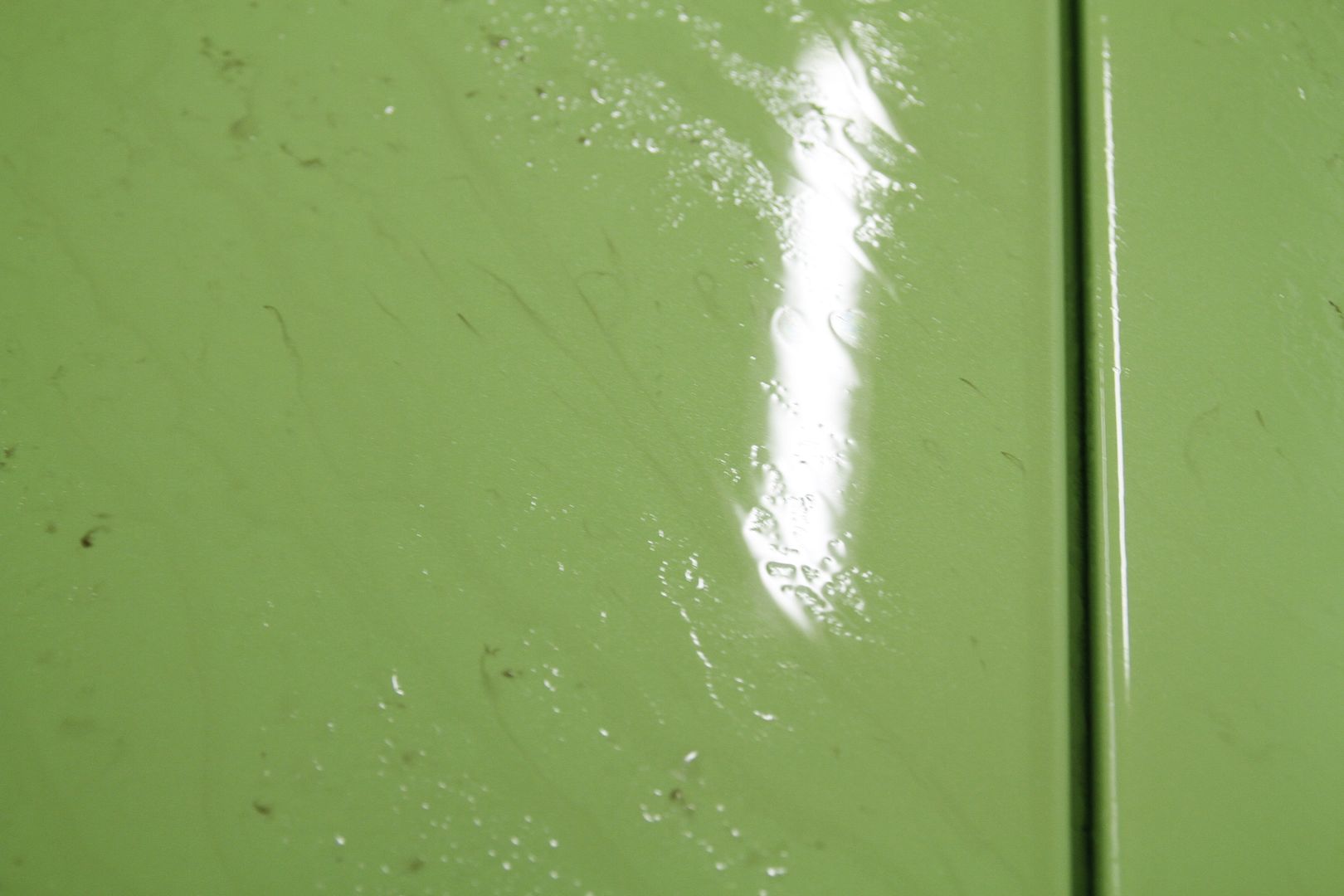 Now to make sure I remove all the iron contamination you saw from all those pictures I showed you all I do is simply wipe the vehicle down with a micro fiber towel which as been dubbed the Iron X towel. What this means is that this micro fiber towel is used just for one task and that is to wipe off all iron contaminants off the vehicle, like so:
Now if your asking your self "that's a brand new car, how could it have so much contamination?". Well that's simple, just think of the how the vehicles are transported from manufacturing factory to the dealership. Usually that's via rail or through trucking companies who transport the vehicle. Now as much as we would love to have our pride and joys transported via enclosed capsules or as I like to call them impenetrable force fields. That is not the case, vehicles are transported exposed to the elements and as they travel to get to their final destinations iron and organic contamination is bound to stick to the surface of the vehicles.
Any who back on task, once Iron X has been buffed off I give the vehicle a thorough rinse, like so: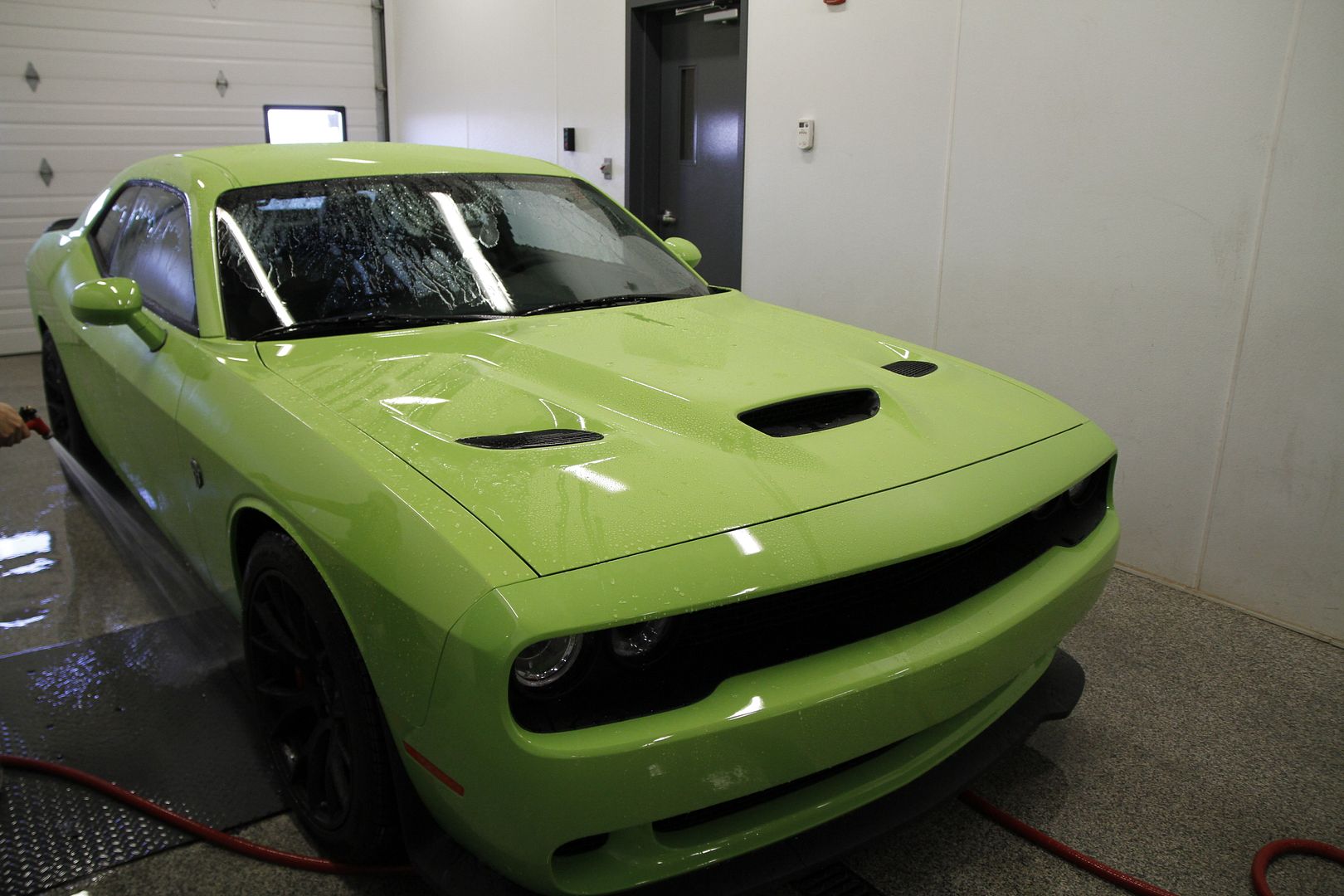 The next step of the decontamination process is to remove all organic contamination, for that I use Tardis. When I say organic I'm referring to such things such as road tar or tree sap. The process is the same, I simply apply Tardis one panel at a time and wipe it off. On new vehicles I'm a bit paranoid about applying Tardis to the entire vehicle all at once and then coming around and wiping it off. Reason being Tardis is extremely potent and I'm afraid that on fresh paint it could do more harm then good…but that's just me being paranoid that's all. Once I have applied Tardis to the entire vehicle and wipped off I then follow up with a thorough rinse. I say thorough because I make sure all trace of Tardis is removed.
The third and final step of the decontamination is to clay bar the vehicle. The clay of choice was my favorite yellow clay bar, simply love this clay bar and I have so much supply of it that I probably wont ever need to buy clay bars for my whole detailing career and I don't exaggerate. As expected not much was picked up with the clay bar, just a few bits and peaces here and there but nothing major.
That concludes my 3 step of decontaminating a vehicle, the very final step is to give the vehicle one final rinse and for that task I turn to my Reverse Osmosis water filtration system I have at the shop. Absolutely love this system!
Wile the vehicle is given a rinse I then turned my attention to the wheels of the vehicle. All four corners are scrubbed with various brushes making sure to completely cleanse the wheels, wheel wells and tires. Sorry no pictures of the wheels being cleaned.
Now to dry the vehicle, first to remove as much water as possible via air, like so: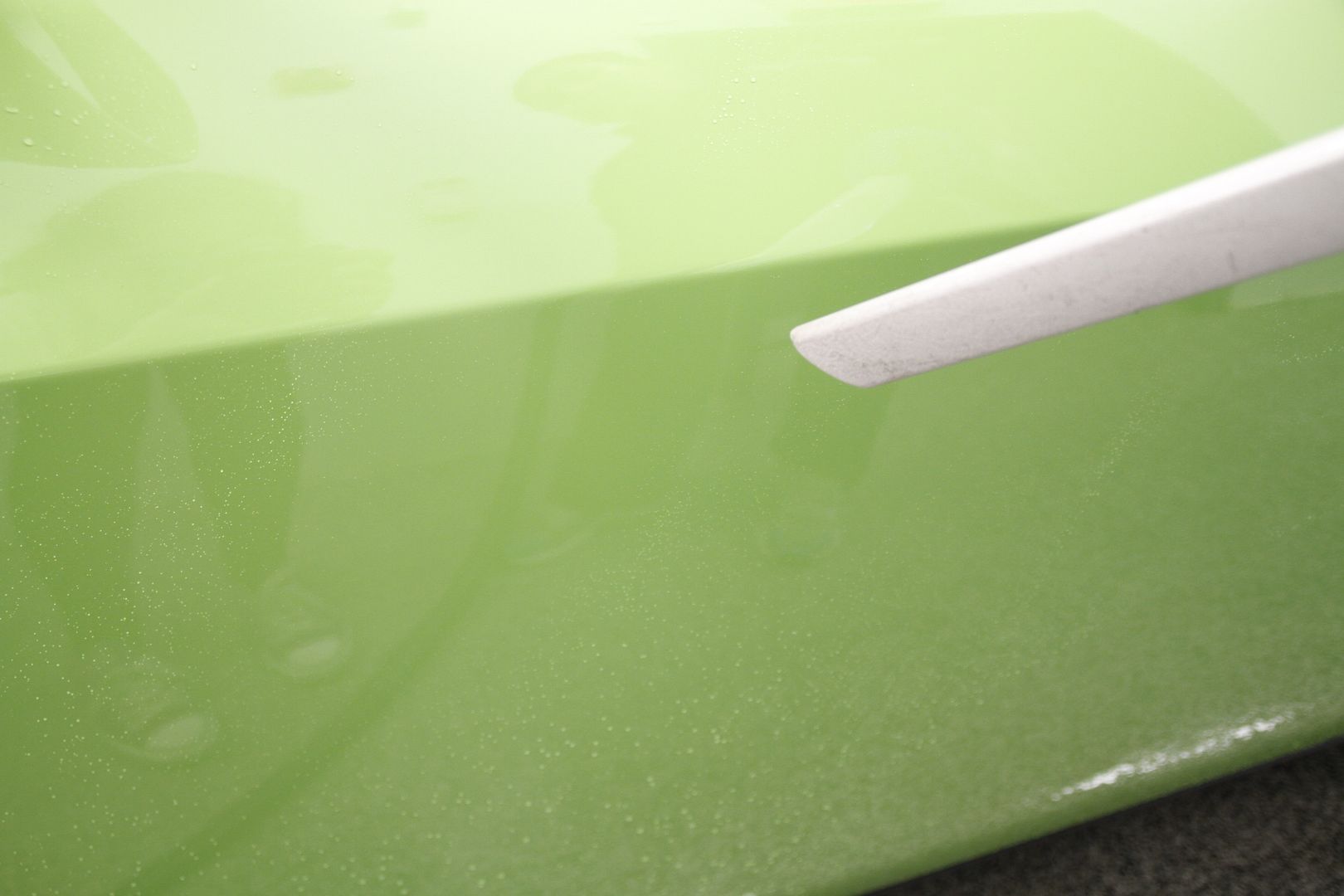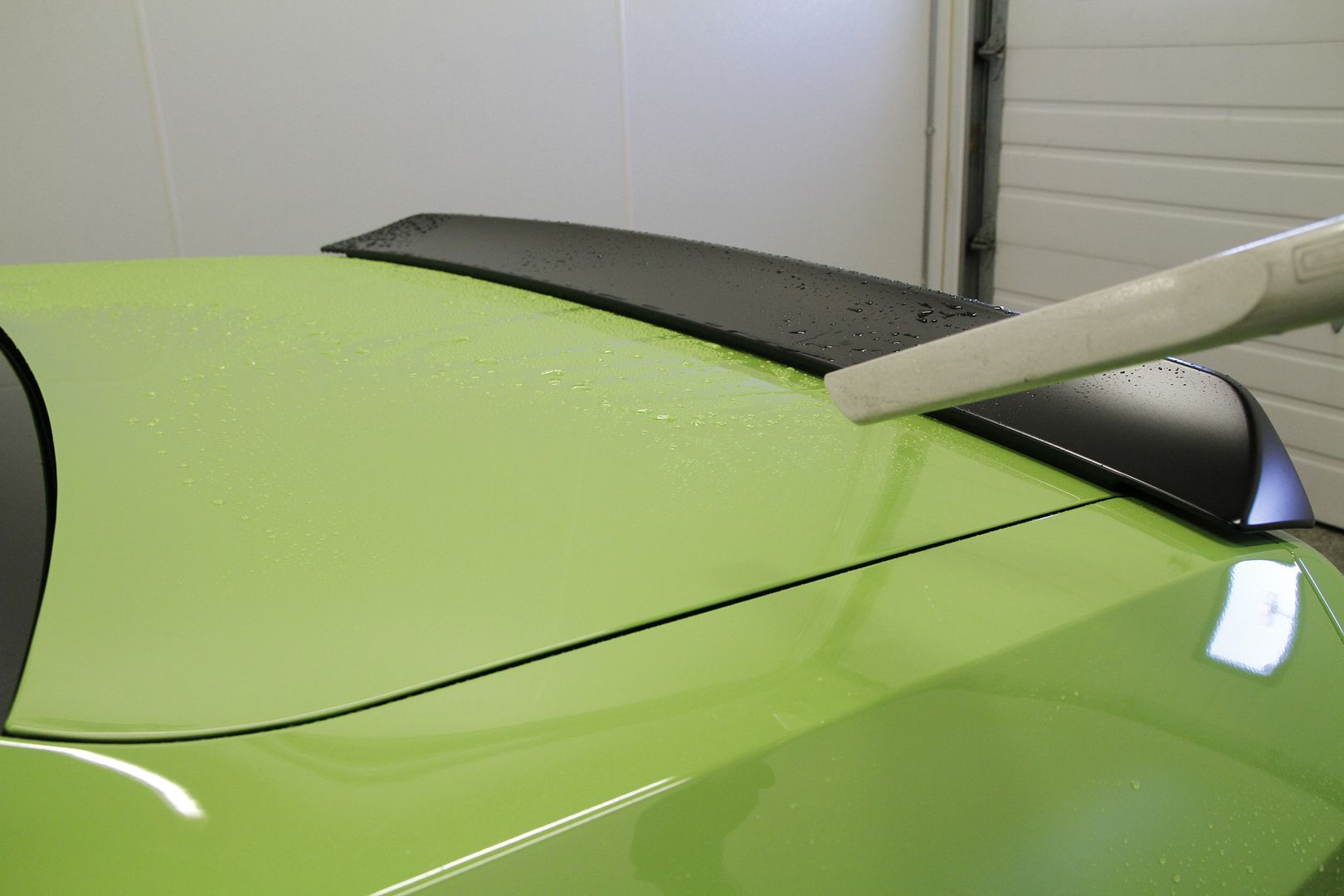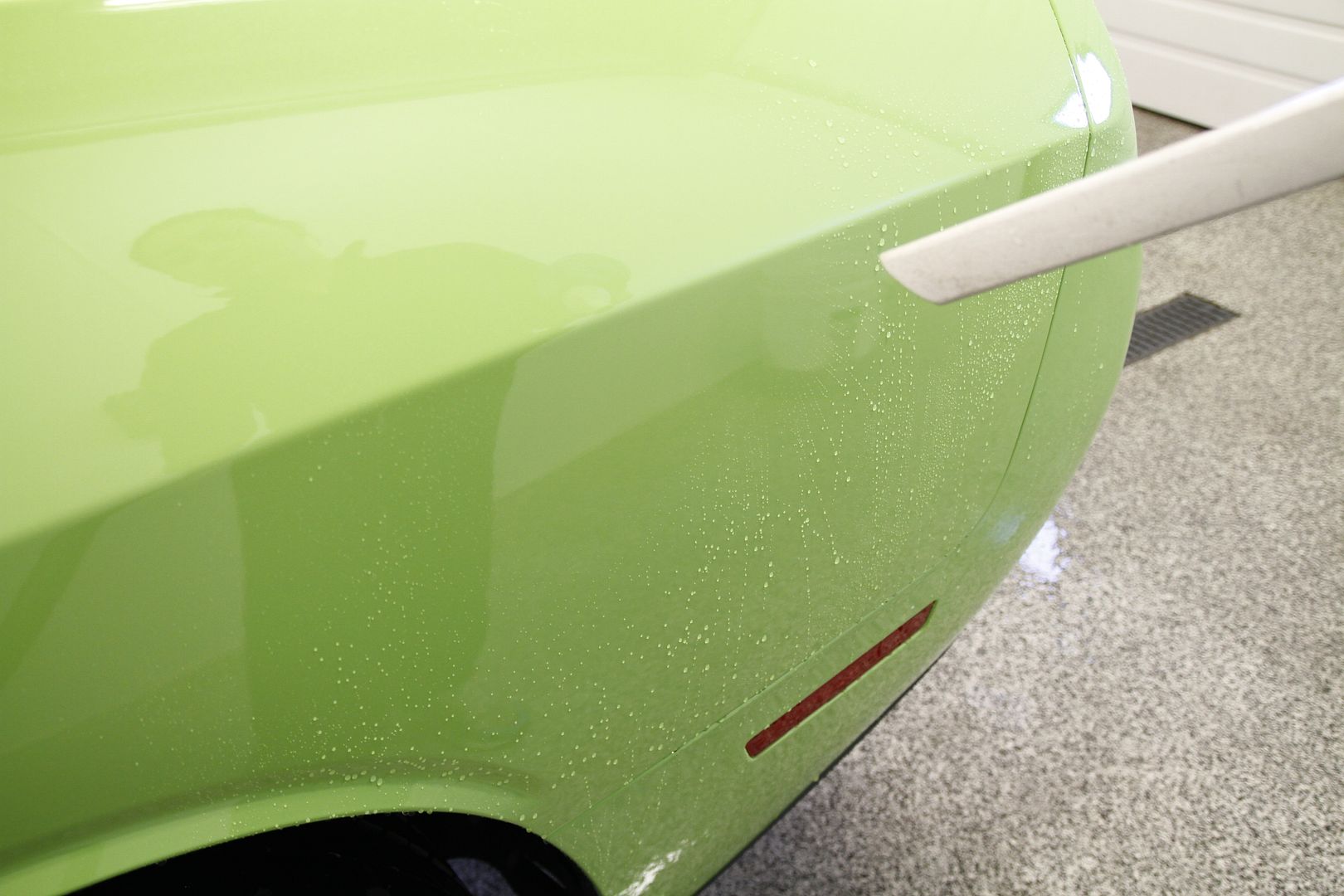 Then completely dried with a micro fiber drying towel. At this point the vehicle is finally ready for me to polish, before I begin to polish I inspect the paint with the help of my 3M Sun Gun and nothing really out of the ordinary was found. Some marring (meaning fine surface scratches) and the odd swirl and scratch mark.
So I decided to go with this polishing combo: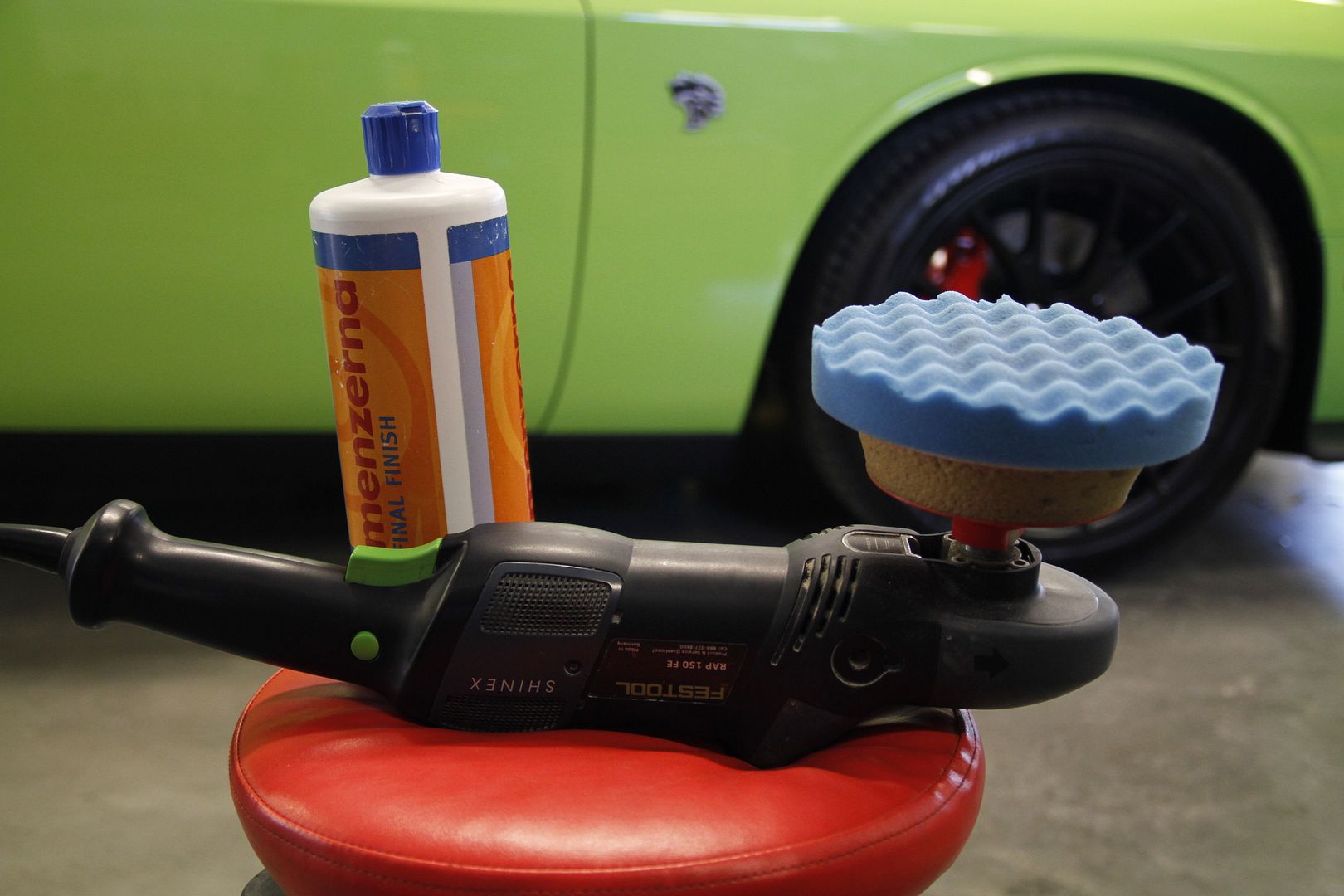 Menzerna Final Finish partnered with a Blue Finishing 3M UK foam pad and my Festool Rotary. Regrettably no pictures of the polishing process but to be honest the vehicle wasn't in bad shape just the odd spot here and there but with Menzerna Final Finish I was able to remove all those minor imperfections on the paint which would rob the paint from glowing the way it should.
Once I finished polishing the vehicle I gave it a final wipe down with Pre-Kleano, this stuff leaves the paint squacky clean. Which is good because Menzerna Final Polish leaves quite a bit of polish oil. With the paint now polished and completely clean I can now begin to apply: