Discussion Starter
·
#1
·
DSS states on their website " This set of axles has only one problem, they do not come with the ABS / Tone rings on them, but are machined for you to easily transfer over the rings from your stock axles." Saw a video where someone mentioned to be extremely careful as you can't order ABS tone rings for the Hellcat, you'd need another OEM axle.
Is it true there is no where to order OEM ABS tone rings? Found these..wondering if they'd work. Would prefer to just put on new rings vs. mess with swapping.
Order your 2 Piece ABS Tone Ring Set - today at 1AAuto.com. Up To 50% Off Prices EveryDay! Get Fast & Free Shipping On Premium Quality Parts. Shop Now & Save!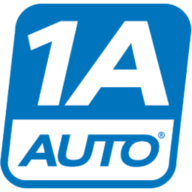 www.1aauto.com