Discussion Starter
·
#21
·
Glad to hear your back up and running. What was the issue with the aftermarket tone rings? I ask as my stock ones have been off and on 3 times now and was going to purchase a pair of these for my spare axles verse swapping them every time. What did they cost per pair and who's did you use HHP?
Thanks mate. These were the aftermarket tone rings purchased. 'DIY Solutions' is the manufacturer. $26.95+Shipping.
Order your 2 Piece ABS Tone Ring Set - today at 1AAuto.com. Up To 50% Off Prices EveryDay! Get Fast & Free Shipping On Premium Quality Parts. Shop Now & Save!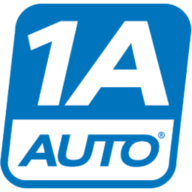 www.1aauto.com
I noticed they were a much tighter fit than OEM. To the point you'd probably be best with a press setup of some kind. Used the old ring to help seat. Rubber mallet wasn't really doing the job on the ring itself..bent the first one. Took quite a bit of finesse to say the least. OEM went on the other axle like butter.