Discussion Starter
·
#1
·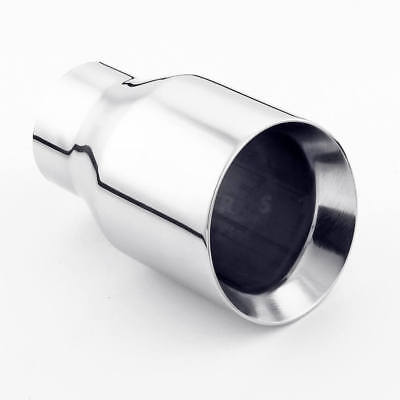 FeaturesDual Wall Slant Cut Outlet. 100% manufactured from T304 stainless steel which thickness is about 1mm & Ground and then polished to a mirror finish. Material304 Stainless Steel. Long Lifespan Rust Resistant Anti-corrosive.
Hybers11 on eBay has a few solid options (for reasonable prices) on 4.5 / 5" outlet, 3" inlet tips - mostly just 304 stainless but they do have glossy black as well.
I don't know whoever they are, just a heads up to those out there like myself who find it silly to put down $230 on carven tips (I personally don't like the look, besides the ridiculous price)
I'll take pics of what I bought from them when they are back from powdercoating - the tips I got are 3" inlet, 5" outlet with a slant cut - they are hefty and the welding looked to be done by someone who seems to care about their craft which was surprising - look tig welded. I got my girlfriend some similar tips from DT exhaust and these seemed better quality then those.
I haven't installed them yet but I did test fit one before I had them dropped off to powdercoat - the tips at 3" in mated up pretty much perfect with the socket bulge on the OEM exhaust that's after the resonator - so it can easily be welded right on. Mine I got are 7" long and at that length ever so slightly protude past the bumper (will take pics..bear with me lol). I am thinking I may be able to get away with using the OEM clamp to keep the tip on, but haven't had a chance to confirm that yet.
I believe there's some that are 6.5" on their ebay page too, which would put it a bit further back on the valence cutout - or I would have to say that it would be "easy" to expand the end of the tips inlet to more of a curve like the OEM tip to fit further onto the socket to gain a closer to flush tip if that's your jam.
Anyhow! Hope this helps someone. If you have questions, feel free to reply or PM me and i'll do what I can to assist.
Some of the tips they have seem to be in the US and others are held in China so be mindful of that. I did contact them with a question and they got back to me pretty fast so it wouldn't hurt to ask them if they have something in the US if their page doesn't show it.