A thread to consolidate what we know so far with issues Hellcat owners have reported:
Table of Contents
- Supercharger "Bad Bearing" Noise at Idle
- Rear Differential Groaning Noise
- Charge Air Pump Connector Corrosion
-
Driveshaft/Drivetrain Weak Link (new to Hellcat)
- Fuel Rail Crossover Recall
- Oil Cooler Line Leak (new to Hellcat)
- Paint Defects (historic of Challengers in general)
- Rocker Arm/Cylinder Misfire (historic of Challengers)
- Sound System/Tweeter
- Supercharger Pressure Release Valve (new to Hellcat)
- Transmission (8-speed auto) update (new to Hellcat) and flash
- UConnect Update
- Radiator Hose Leak (2015 Challengers)
- Harmon Kardon Speaker System Amp Flash Update
-
Supercharger "Bad Bearing" Noise at Idle
The link below of before and after replacement of the supercharger due to whirring/whine noise while idle.
Less than 1,000 miles 2nd replacement supercharger being installed
-
Rear Differential Groaning Noise

2015 Hellcat Challenger A8 In parking lots/low speed turns-not straight ahead-just when turning-read end noise-not a whine-not a rattle-sounds like a rubbing or lack of lube noise-not wheelwell rubbing on tires-dealer can't figure it out-said they called Chrysler-call not returned yet. I left message with SRT advisor..?any ideas? ?Suggestions?
Problem was fixed by dealer after the field engineer rode with me in a large parking lot doing slow figure 8s with the back seats folded down to better hear the rearend. He agreed it was the LSD. It took awhile to schedule but the rear end was silenced by inspection/drainage and refilling with lubricant-apparently just whatever Mopar puts in rearends. No noise @ all now. Quiet rear end is a happy rear end and owner.
No more issues. The dealer paperwork indicated qty 2 lubricant 01081090 (68232948-AA)and qty 1 lubricant 01081033 (4318060-AC) (lubricant; additive) Covered under warranty.
-
Charge Air Pump Connector Corrosion

MIL with diagnostic codes, U113F, U1140 and U02A9, U05AA most reflecting a problem with LIN bus D511. Not sure if this qualifies as a known issue with the Hellcat if I'm the only one with them, but here they are anyway. Dealer has the car, I will followup with their findings.
This entire problem was related to corrosion in the connector at the charge air coolant pump located in the driver side fender area. The tech said it looks like they forgot to put any dielectric grease in this connector allowing water to get in and begin to corrode. Problem solved.
-
Driveshaft/Drivetrain Weak Link
-
Edinburg Raceway, Texas - During a 1/4mi run with Nitto 555r 275/40/20, VP MS109 race fuel and a well prepped track, the drive shaft gave out. There have been 2 accounts of this occurring, both on the same black car.

New TSB 6/24/16: Inspecting and replacing the propeller shaft due to a whining noise at high speeds
- Fuel Rail Crossover Leak (Recall) -
Fuel Line Rail recall pulls up on my VIN SRT Hellcat Forum
The fuel rail crossover hose on about 110 of the above vehicles may leak fuel. The
fuel rail crossover hose may have been damaged during the manufacturing process.
The damage cannot be reliably detected and may cause a fuel leak without warning.
A leaking engine fuel rail crossover hose, in the presence of an ignition source,
could cause an underhood fire.
-
Oil Cooler Line Leak
- Tallcool1 -
My leak was not easy to visually see, initially.

I only noticed it because the driveway to the garage has an incline. I parked on it briefly for 15 minutes, then moved the car into the garage. I noticed a few ounces of oil on the driveway after moving the car. About 1/2...1 hour later, I looked under the car while it was parked in the garage. A pool had formed; swag guess 12 ounces lost.

150 miles on the car. Following OEM break in carefully. No ECM codes. No measurable oil loss on dip stick. No temp increases. No loss of oil pressure on the gauge (as best I can tell.)

Left VM for my tech (head viper tech at my dealer) on Sunday. He was off work but immediately contacted me (talk about great customer service.) He actually would have driven to my home, but we agreed that probably didn't make sense.

I wanted to see what was going on. The pooling was close to the front passenger side tire. I suspected oil cooler / oil cooler lines. I couldn't see the source looking down into the engine bay, or from the bottom of the car. My ramps were have too steep of an incline to use and I couldn't find my boroscope, so I was stuck.

The car was put on a flatbed and taken to the dealer Sunday afternoon. It was parked inside the service building. I met the tech Monday morning at 7am. It was placed on a lift. The bottom cover was removed (only 4 bolts would have been easy to do if I had clearance but didn't at home.) We found it immediately; see attached pics. A small rupture appears where the cooling line meets the connector. We (tech and I) feel the line was damaged when the cable was fabricated, prior to installation on the car. We feel the rupture occurred at some point when additional oil pressure presented during acceleration / engine load.

New lines were rushed *from Michigan) and installed yesterday.

Things like defective parts happen; I couldn't be happier with the car.

In my opinion this emphasizes 1 reason to follow OEM break in. Oil pressure build substantially under engine load. Had I been driving the car more aggressively (near it's full potential) things could have gone much worse. Also review guage details carefully and frequently (every start every stop I do...)

I am doing inspections each 100 miles now; up until I get past break in and into the engine when it produces the most oil pressure. See pic I titled Hellcat cover. I'm installing one of these in an optimum place on the rear cover so I can easily utilize my boroscope the view the lines. I will probably stop by the dealer periodically to have the cover removed as well; overkill probably but hey I can so why not have the re-assurance.

As far as support, from my dealer, SRT and everyone involved, and my STELLAR srt tech (we are now friends) I couldn't be happier.

While I am certain the oil cooler lines were tested for duty in Hellcats, personally (just my opinion) I may upgrade them to something more robust before really putting all the power this car can down.

(VIN ending 713xxx but production finished late November all interim TSB's etc done at production car went direct to rail then me no storage...)

Hope this helps...


-
Paint Defects -
JMHansenMD
-
Hi everyone. SO my hellcat got delivered almost 2 weeks ago. I ran to the dealer to to watch it come of the truck. To my horror it was completely unprotected not even a cover on the seat. I will be posting pictures. I opened the hood and immediately noticed a scratch on the blower cover looks like a tool slipped. No big deal things happen. I went back to work and they agreed to call me when it was cleaned up.

I returned a few hours later. As i was walking up to the car i noticed a spot on the hood that looked like a dent. So again no big deal things happen. I called my paintless dent guy out to take a look. He showed up within 15 minutes took one look said it isn't a dent it is a defect in the paint. So ok no big deal little things happen. I called a paint/detail guy i trust with all my cars out to take a look. He showed up within 15 minutes took a look at the spot. Said it was in the paint under the clear and while he was there also noticed a few other spots.

At this point i am really excited of course but also getting a little sad. I asked the salesman to just give me sometime to look over the car. Me and my friend who went with me so i could drive the car home started looking at the car. Within a few minutes we found several spots on the drivers front fender. So i called srt. I was advised by srt that i couldn't start a claim because the car did not have an owner. So i was told to take delivery of the car and then start a claim. So i got that in writing via email and took delivery.

Took the car to my preferred dodge chrysler body shop to look into getting in fixed. In the meantime i had found several more spots just from cleaning the car and showing it to people. Long story short is the car is covered (every panel) with dirt in the clear or paint. I have talked to a district manager form chrysler who has looked at the car and the response i got was "this is a production car not a speciality car" I asked point blank if this was an acceptable paint job in their opinion. The answer was an immediate yes. They have offered to fix the original issues on the hood and the fender. The rest of the car they will not fix. They have offered to buy the car back but will not help me in anyway to get another one. Told me to go to a dealer and order another one.

I have several cars including 2 other srt vehicles. I have cars that range from 25k-over 200k. NONE of them are even close to this bad. My 2014 srt8 jeep has a couple paint issues. Hellcat has 50 or more. My 2004 srt10 ram with original paint has 0 issues paint is outstanding. I was hoping someone on here can help me. Best option is to wet sand the entire car and that will eliminate a few spots and make others worse. The body shop has said that in order to bring it to new car standards it will take about 15k.

I can't explain to anyone how impressive this machine is. The interior with laguna leather is fantastic. Stereo amazing. Car drives 100 times better then expected. I don't want to return it. I want to have a nice hellcat in my collection. Any advice would be great i will post some pictures later. Spots are small and hard to see in pictures but believe me they are there.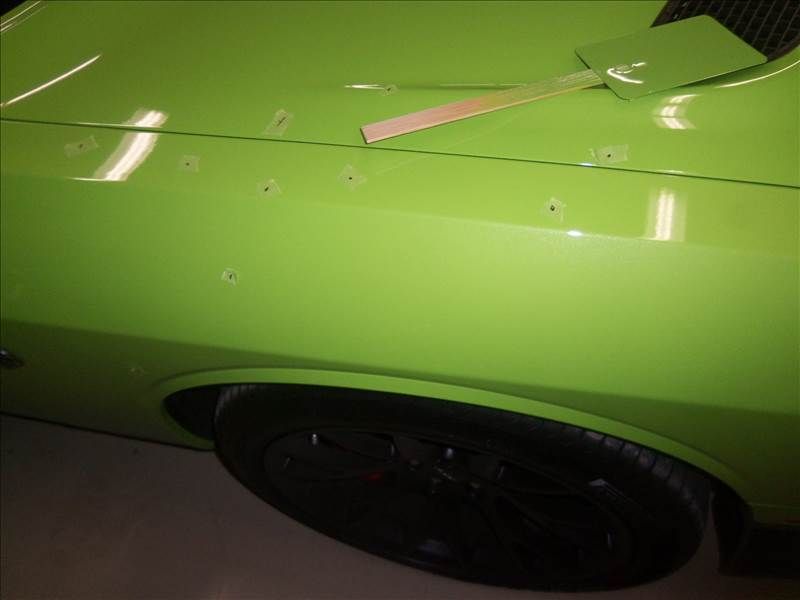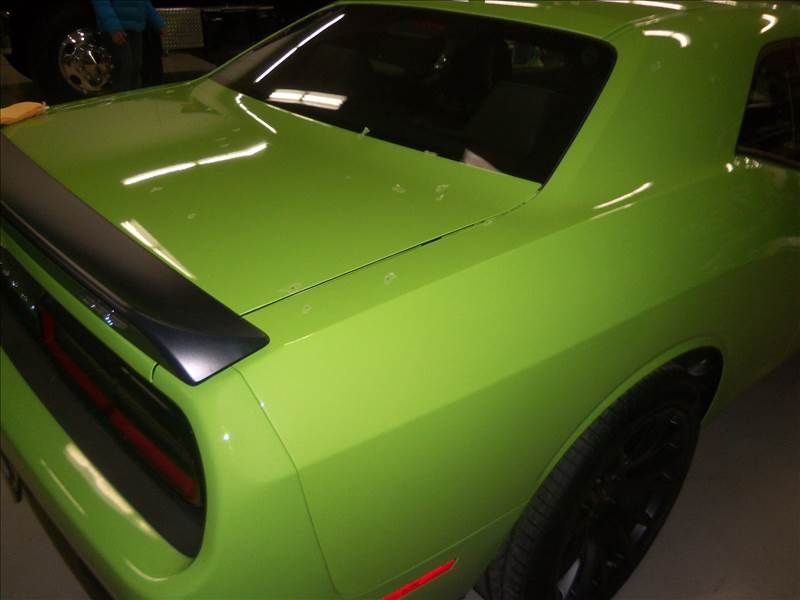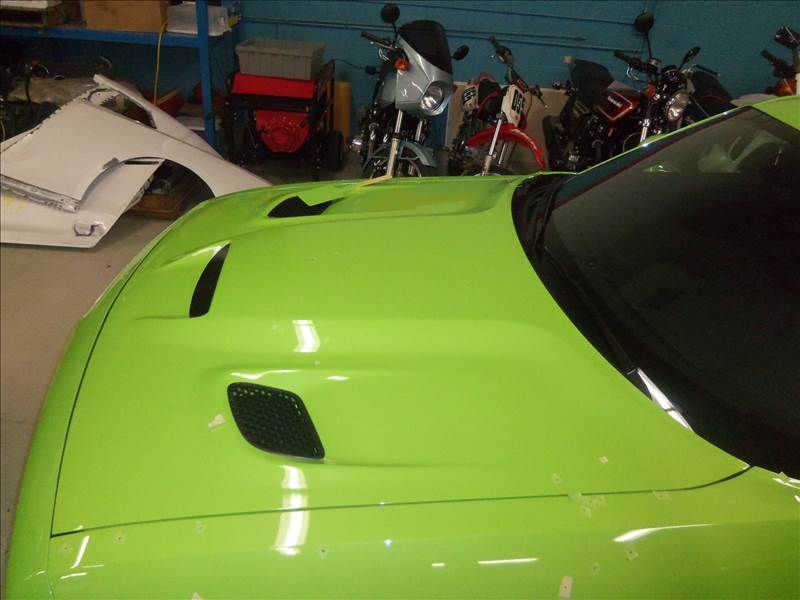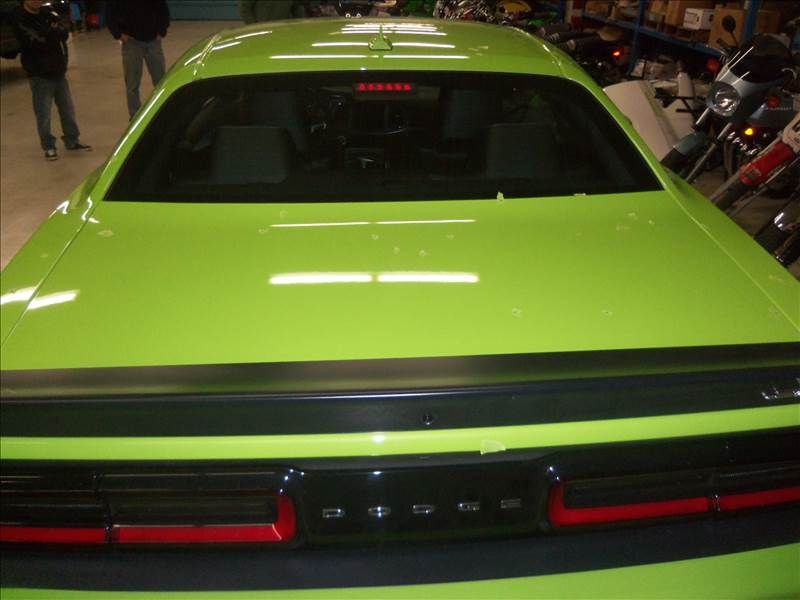 -
Rocker Arm/Cylinder Misfire -
"
I took my Hellcat out for a drive today and after a small spirited run, the check engine flashed and then went off. The car then shook whenever you gave it any throttle. Thankfully, I was close to my dealership and I drove it in. I broke the car in exactly as specified. Yes...I did go to Royal Purple at my oil change at 750 miles. I seriously do not think it could be that causing a misfire in one cylinder and two others to run rich. I have NEVER put anything less than 93 octane in the tank. " ~IEATZL1 (forum member).

"I read the 4 pages here, and the key to this is the FLASHING CEL. A flashing CEL (vs. a solid light) means raw fuel is being dumped on the catalytic converter. The shake of the engine follows this 99% of the time, which is due to one cylinder not misfiring, but not firing whatsoever (at least during the time the light is flashing)."

"Thinking it might be a broken rocker arm."

"A dealer in TX had a hellcat with similar issues problem was a defective lifter."

"It was a broken rocker arm on cylinder 6. Replaced."

-
Sound System/Tweeter
-
3000 miles was all it took to blow the tweeter behind the drivers seat! I am an audiophile but never had the volume over 32 and normally its between 28-30. Oh well. Love a warranty. Free speaker? Yes please!
-
Supercharger Pressure Release Valve
-
"Totally bummed. My new Hellcat is in the shop already and has been since Sunday! It was choking out going down the road and no supercharger power. Come to find out the problem is a pressure relief valve for the supercharger that needs replaced.

-
Transmission (8-speed auto) update -
Builds that occurred prior to approximately 11/10/2014 were held at the Taylor yard to receive a transmission update. All other builds after 11/10/2014 received the update down the assembly line.

2/20/2015 8HP90 automatic transmission flash update

TSB NUMBER: 21-009-15
GROUP: Transmission and Transfer Case
DATE: February 20, 2015

SUBJECT: Flash: 8HP90 Transmission Shift And Drivability Enhancements

OVERVIEW: This bulletin involves reprogramming the Transmission Control Module (TCM) with the
latest available software.

MODELS: 2015 Dodge Challenger built on or before January 9, 2015

HELLCAT SYMPTOMS:

· Transmission will not upshift during Wide Open Throttle (WOT) acceleration.
· Harsh or inconsistent coasting downshifts.
· Transmission will not shift into 7th gear during high speed driving.
· Inconsistent or busy shifts during stop and go traffic.
· Inconsistent gear shift patterns when driving on grades.
· Malfunction Indicator Lamp (MIL) Illumination during ABS activated stops with
Diagnostic Trouble Code (DTC) P1DCD TCM Monitoring Processor Performance,
Multiple Clutches Locked Up.


-
UConnect Update -
UCONNECT® 8.4AN_RA4_14.47.1_MY15
This update contains the following improvements and or additions:
-Enhanced performance in Navigation, HD radio, AM/FM sound quality, and Voice Recognition
-Enables VIA-Mobile (for customers running software prior to 13.48.3)
Release Date : 12/18/2014
Uconnect® Software Update - Update your Uconnect® System
- Radiator Hose Leak
All Challenger Hellcats built on or before February 5, 2015
TSB NUMBER: 07-005-15
GROUP: Cooling
DATE: March 21, 2015
SUBJECT: Intermittent Coolant Weepage From Upper Radiator Hose
OVERVIEW:
This bulletin involves installing an additional clamp on the upper radiator hose

The upper radiator hose clamp can fail.
Upper Radiator hose recall. Page 2 SRT Hellcat Forum
Rad hose just exploded SRT Hellcat Forum
RADIATOR HOSE FIX SRT Hellcat Forum
- Harmon Kardon Speaker System Amp Flash Update -

RAPID RESPONSE TRANSMITTAL (RRT) 15-102.
- http://www.hellcat.org/attachments/000000003b9b8419-pdf.28498/