Discussion Starter
·
#1
·
Hey everyone! I wanted to post some progress pics of our Charger. We are gearing up to have some real fun in this car!!! Our goal with this car is to completely break necks with the looks, get as much of the 707hp to the ground as possible, and then maybe add some power mods. We will update with progress every step of the way. Here's my first post! 2300 miles on the car..... 1 set of Pirellis already burnt! lol Here's the new member thread showing the car from purchase to April 2017.
Louisiana dark '16 Charger Hellcat.
April 2017
Project 1: Wrap in KPMF matte black/purple chameleon
Project 2: Install Aerosports concept lip kit after wrapping in APA scratch free racing gloss carbon
Progress pics:
Cleaning the trunk for the wrap. Chose the panel as the first to learn the material... first time using KPMF.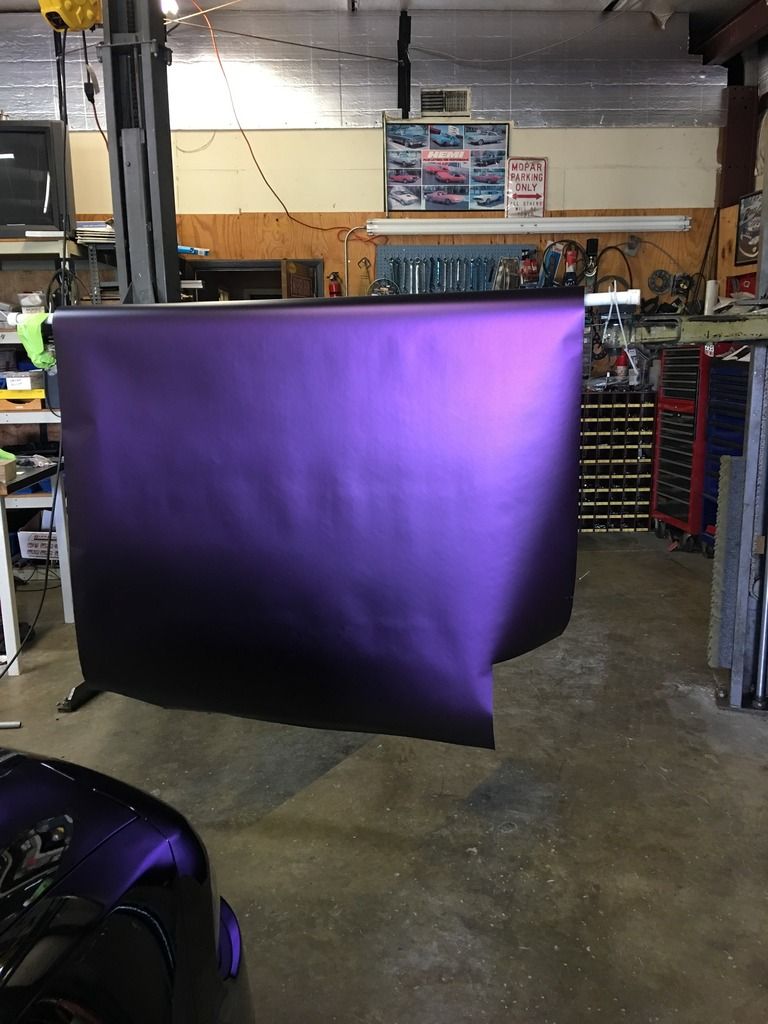 My sweet temporary vinyl rack!!!
Vinyl on the trunk... seriously grabby. 0 repositionability.... this is going to suck.
oooooo... super crisp matte goodness with a wee bit of shift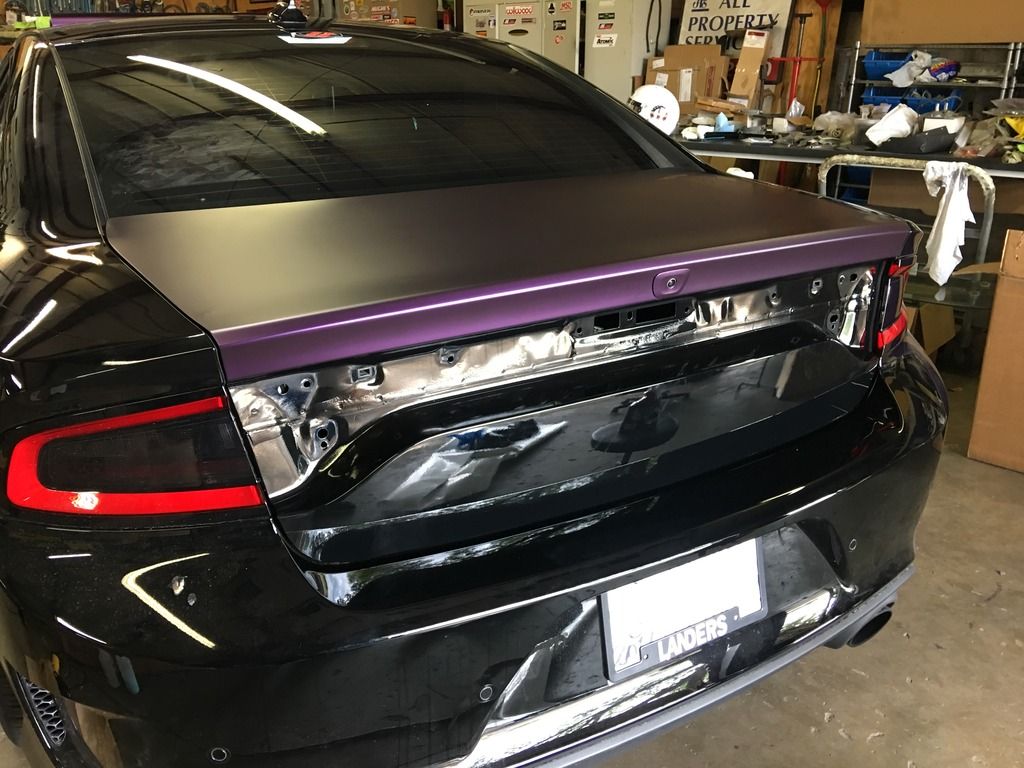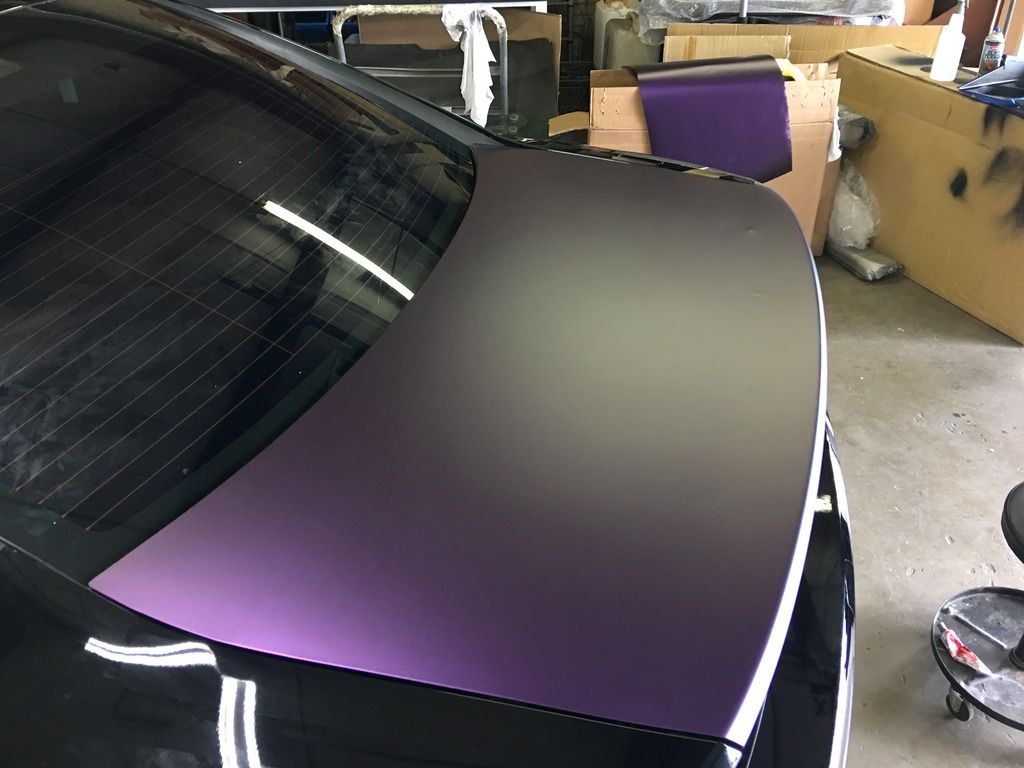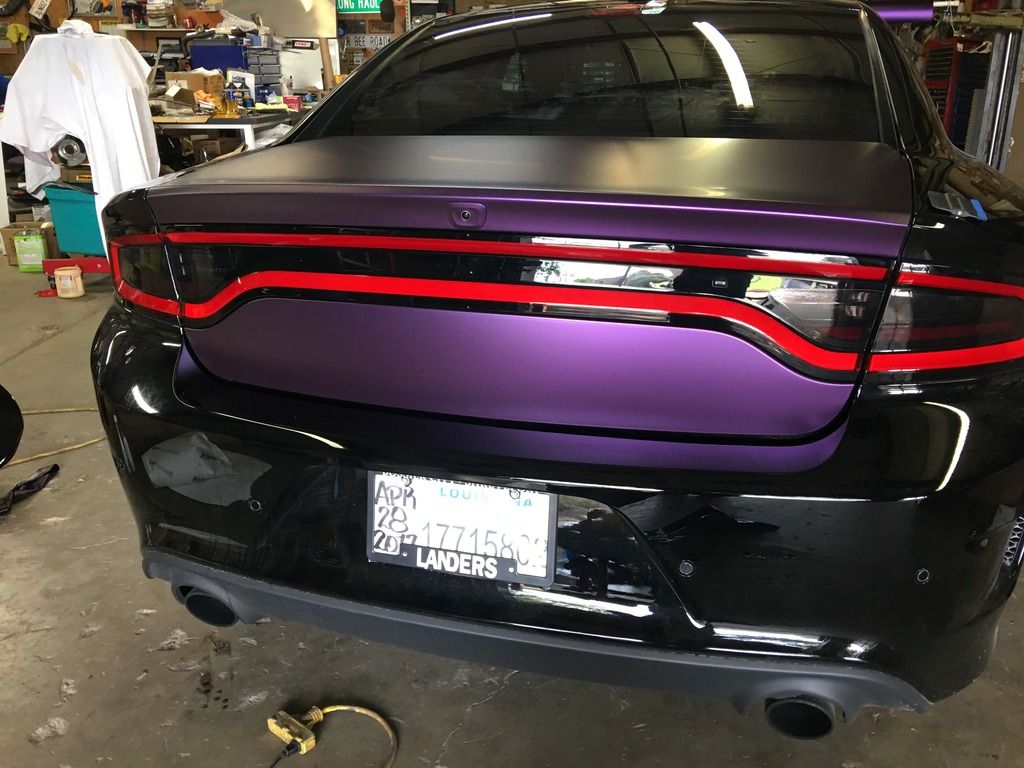 Cannot wait to finish this project!!!!!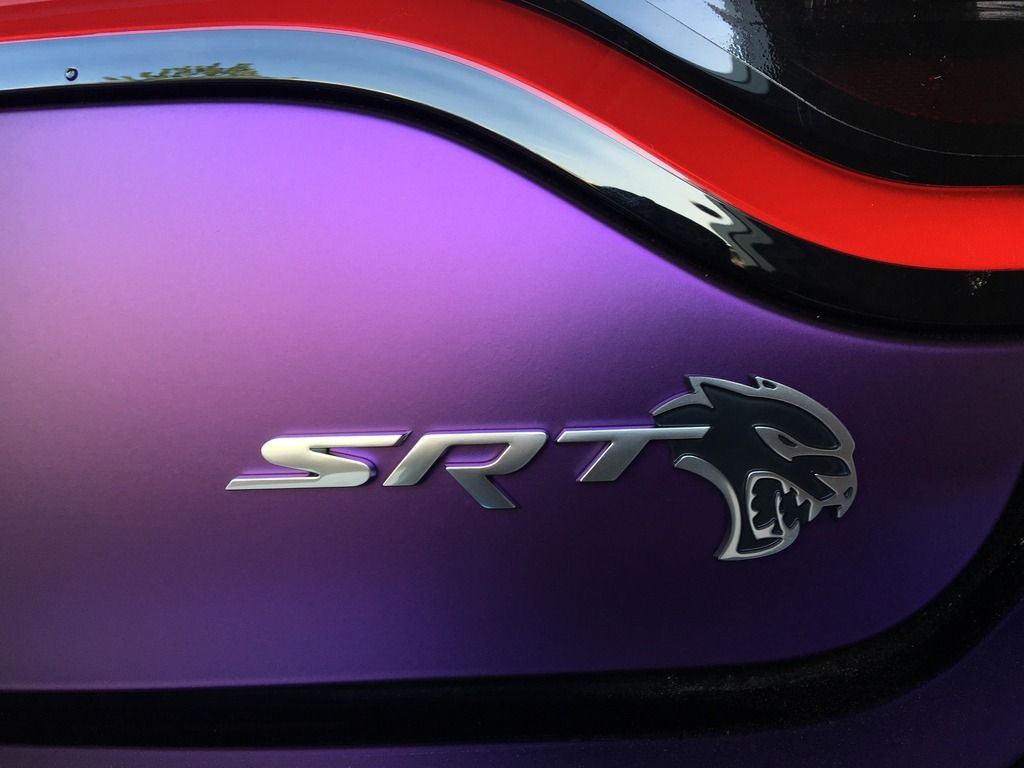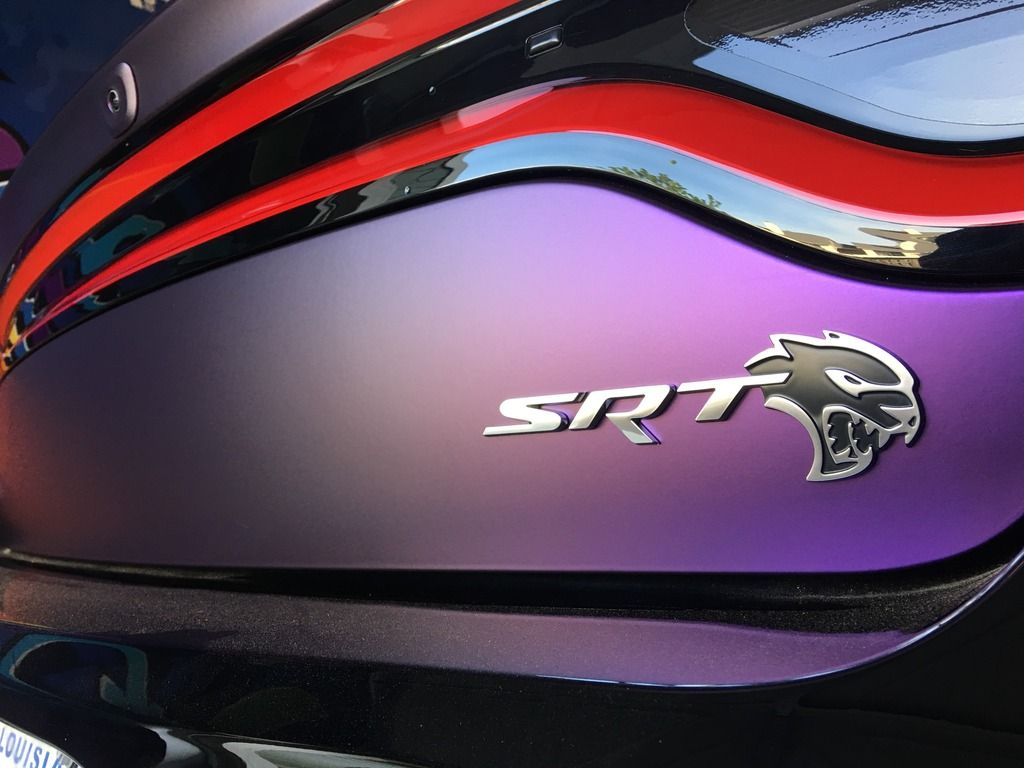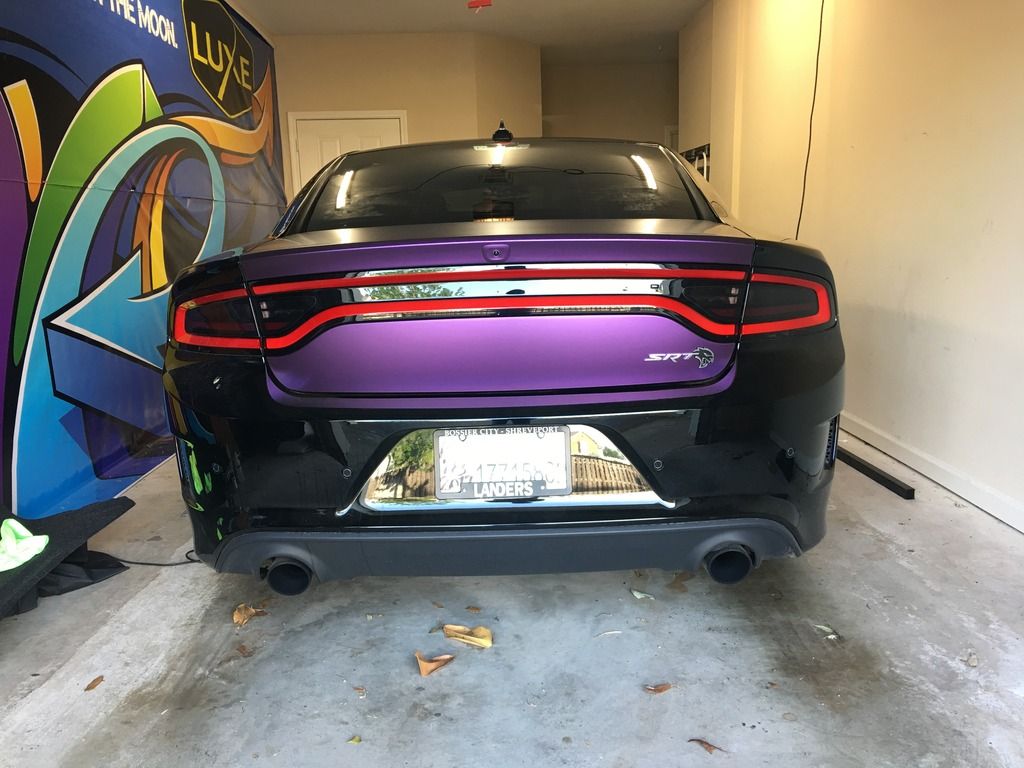 That's all folks!!! Stay tuned for the rest of the wrap.... LOTS more on the way before the car is finished. Here are the plans:
1. Wrap car with large hellcat head embossed on the rear doors/fenders.
2. Wrap Aerosports Concepts lip kit and wicker bill in APA gloss scratch free carbon vinyl and install.
3. Stripe the car with same APA carbon
4. Coat the car in brand new Ceramic Pro vinyl/PPF ceramic coating
5. Break every neck in Shreveport, Louisiana
The two vinyls next to each other.... siiiicccckkkkk